Gift Idea: Handmade Miniature Clay
"Every gift which is given, even though is be small, is in reality great, if it is given with affection." – Pindar
Creating a miniature as a gift is a way to give affection to someone. It means a lot more than just wrapped item in the box that you can find in any store. A handmade gift has special message to the person who receive the gift. The message visualize in any kind of form that is related to the person, such as favorite food, daily used items, or even simplified figure.  Someone who receive the gift will value your affection more because what really matter is the creation process behind the gift. Creation process takes effort, creativity, patience, and imagination. Before you start creating your own custom handmade miniature, here are some essential information about clay for miniature sculpture you should know:
1. Understanding Character of Air-Dry Clay
There are two types of ready-to-use clay for creating dollhouse miniature; polymer clay and air-dry clay. Polymer clay such as Fimo, Sculpey, etc needs to be baked in certain temperature to harden. It does not harden easily itself, but air-dry clay is a kind of clay that harden without heating. Without hair dryer or fan, air-dry clay normally harden within 48 hours or less. Each clay brand has different clay character. Fila's Das Color and Amos iClay are harden by air, no need to bake. Both of them are simple to be used. Just by mixing clay primary color, you can get various new colors. Das Color clay weighs more than amos iclay as both dries. These two brands are in the same type – air dry, but the clay character is totally different. As it says "World's softest clay", the clay is very fluffy, bendable like bubble gum and sticky. Amos iClay is suitable for making imaginary creatures and less detail object, while Das Color is good for creating realistic and detail object such as food, human, plants, etc. Mixing both clays for single usage is not a good idea since Amos iClay has non-mixable material for other product. It will harden together as a dough, but cannot perfectly blend. Adding water to moisten air-dry clay may improve flexibility. Some products in the store are kept too long so the clay can possibly be damaged. It is okay to get damaged one as long as the clay is not completely harden. By dipping damaged clay into glass of water, you can improve the clay quality.
Fimo and Sculpey are polymer clay that need different treatment. Moistening polymer clay can be done in some ways. It may take hours or even days to recover the damaged one to be ready to use. Polymer clay ends up like stone after baked and surely can be used as accessories because the color will not be bleached by water.
2. Adding Effect
To create realistic miniature object, it is necessary to add some other materials such as soft pastel, liquid clay or Amos liquid product, acrylic paint and resin. Each material gives different kind of effect, for example soft pastel enhances color of dry or dusty object like floury bread, sugary cupcake, etc. Acrylic paint works well on polymer clay and air-dry clay (Das Color) to create shading. It gives also a little gloss and saucy effect.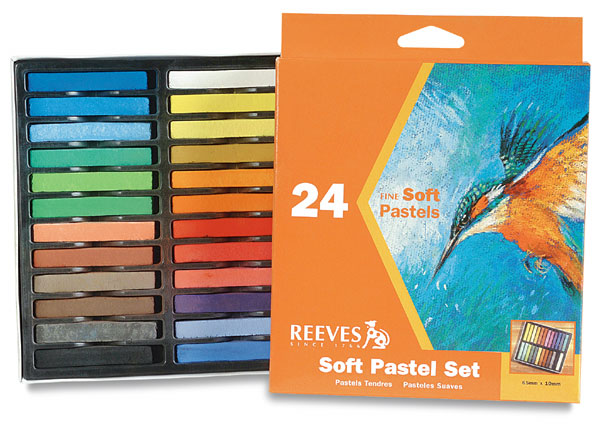 Amos Puffy and Glass Deco are perfect match with Das Color for creating glossy effect for sloppy food or soup. These Amos products dries less than a day, but can dry quicker if the painted surface is just a layer. Cake cream, mayonaise, milky topping, yoghurt, melted cheese, or creamy chocolate texture may look better with puffy. With hair dryer heat, the puffy liquid increases its volume and changes into darker colour as it dries, while glass deco will remain as peelable colored glass.
Resin can be found easily in chemical store, but also available in some art supply stores. This transparent liquid gives maximum glossy effect and better than any other glossy paint since it does not only gloss as it dries, but it also protects clay by layering the clay surface. Its glossy effect may seem like glass or ceramic gloss. Using resin needs extra care since its chemical substance is not friendly for skin. Once the resin or the hardener attached with skin, it may be very sticky and hard to remove. There are some ways to remove resin from skin but one of the simplest way is adding oil with salt to damaged area and rub with stocking or similar material.
3. Adding Texture
Sculpting clay does necessarily need fancy tool. You can use tools around you to help you to craft. Aluminium foil, tooth brush, tooth pick, pen, dough slicer, cutter, and painting brush are found object that are basically used for creating texture. Tooth brush creates bread texture, while aluminium foil gives harder texture look for some objects such as sliced cake, roasted chicken, beef steak, etc.